What do my clients say?
1 to 1 coaching
"I started coaching when I realised that my current lifestyle lacked structure, direction, or excitement. I was beginning to worry that this would continue and I'd end up going nowhere in my life. 
Then I discovered coaching and Heather in particular. Heather's coaching has helped me define my goals,  helped me plan and think more long-term, and I've learned that I shouldn't be too hard on myself.
Heather is easy to get along with and I found coaching with her felt like I was talking to a friend a lot of the time.
Most of our sessions took place outside and I believe that this helped me to relax and be myself a lot more. Plus it's nice to take a walk through nature.
I would definitely recommend Heather to other people. She is friendly, easy to talk to, full of knowledge, and I always felt like I was leaving our sessions with fresh insight and ways to improve. "
Theo
(outdoor client)
---
"I had been working for myself as a freelance software developer and consultant for over 3 years when I found Heather's website. During those three years, I had improved my skillset and abilities and my business generally had a lot of success. However, I felt that I didn't have the same passion for the day-to-day tasks that I did when I started. Additionally I felt I should have a more clear vision for what the next stage of my life would be and I wanted to be proactive on putting myself on that path.
I probably had these feelings for the best part of a year, but only after celebrating my 30th birthday, did the milestone trigger me to act upon them. After searching online for local business coaches I found Heather and arranged an introductory call with her. I instantly found her likeable and would have the expertise and experience I would need to help me.
Coaching has generally been focused on two areas. The day to day running of the business – ensuring I'm focused during working hours and correctly prioritising my projects; as well as the longer term focus on my self, my skillset and my greater purpose. Over our six sessions we covered both of these areas in great depth and I learnt a lot about myself and feel I have taken a lot away that I can use going forward.
Through the whole process Heather was great to work with as she was always extremely well prepared for each session with a clear idea of what we could do that week and after the session she would share a detailed summary of what we discussed. In between our sessions we did weekly "check-ins" where I would email her what went well and not so well that week. We had the majority of our sessions outdoors walking around local parks and that environment definitely helped me open up more and access the depths of my thoughts. If you're at a similar point where you need to reassess your passions, I would highly recommend working with her."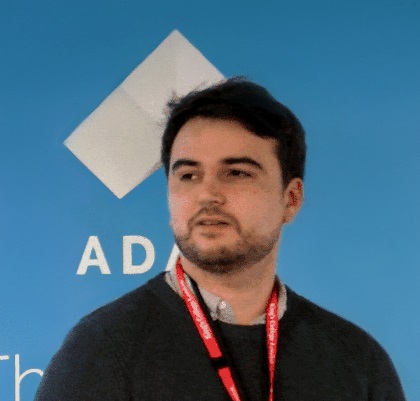 Simon Date, freelance Software Developer and Consultant, Adapt Freelancer Ltd.
(outdoor & online client)
---
"If you've ever found yourself in a situation where you were stuck, as in quicksand, if you move in any direction you keep moving the wrong way and to the point where it's detrimental to what move you make next – that's where I found myself.
Since working with Heather I've been able to clarify what it is for me and my company, what makes the daily grind worth it, what it is at the core and how to make that a reality. It's not been easy or without it's hiccups, but when was anything really worth it, ever easy?
I have a clear direction, I have entered new arenas which I hadn't even contemplated before.
For me the visualisations and more hands on approach worked best and the output speaks for itself.
I can highly recommend Heather as a coach and I look forward to working with her again in the near future to see what else we can discover. "
G, Business Owner
(online client)
---
"I spend a lot of time on my phone or at my desktop. Being coached while outside is quite literally a breath of fresh air, and Heather is the perfect person to do it. Through our coaching sessions, I've had breakthroughs I'm not sure I'd have otherwise had at home. I've had clarity on my priorities, and felt able to switch off from tech and get really focused on my work and life goals. I also found that the constant change in scenery made it easier to remember the different aspects of the session.
Heather is wonderful to work with. She's gentle, but intuitive and always asks the right questions. Heather never seems judgemental, making sessions comfortable (but she also occasionally nudges me ever so slightly out of my comfort zone in the best way). The walks are relaxed and slow, so I didn't feel like I had to worry about keeping up! And she always finds the ideal spots to stop and reflect.
Heather is a coach who truly creates a space for you to share and explore your own thoughts, then helps you turn that into actions. If you want the coaching experience and also want to get away from the tech, Heather is your coach!"
Emma Cossey, Founder of The Freelance Lifestyle
(outdoor client)
---
"My 'Discover Your Values' session with Heather was extremely beneficial. There is something about walking outdoors in nature that frees up the mind and the tongue and gets the creative juices flowing! Heather's highly tuned levels of perception and careful guiding of the session following my responses meant that we fairly quickly got to some interesting nuggets I had never considered, without my feeling too uncomfortable being gently coaxed outside my comfort zone. The worksheet Heather provided at the end of the session will enable me to continue reflecting on my core values. Having arrived with my own list I realised many were simply positive attributes I wished to display in business, rather than going to the heart of who I really am as a person. The session has kick-started the process of identifying my true values, which will enable me to live and work in closer alignment with those and make decisions more easily. I'd highly recommend working with Heather!"
Nikki, Magazine Publisher
(outdoor client – 'Discover Your Values' session)
---
"Wow – I found your outdoor coaching really powerful. Walking and taking with intent guided me to distil my ideas into tangible actions. Being outdoors took me away from the day-to-day distractions and this way of coaching brings a positivity and creativity that sitting in a room with pen and paper does not provide. Our walk helped me define next clear actions and I came away feeling exceptionally motivated.
Highly recommend an outdoor walking coaching session with Heather."
Jen, Owner of Fearless in the Kitchen
(outdoor client)
---
"I sought coaching from Heather whilst trying to juggle a baby and a long-term business which was proving to be a real strain on my time and happiness. Heather helped me to identify my drivers so that I could prioritise more effectively and redesign my processes, habits and schedules to suit those priorities. She was patient with me while I adapted and set a comfortable pace of change. Following her coaching I was able to make a confident decision about a huge change of direction. Despite being just as busy, I'm happier and more settled than ever before."
Amber, Business Owner
(online client)
---
"Heather used her listening skills to really understand what was important for me and helped me define solutions that would help me push my career forward. She managed to build trust very quickly and go to the essence of what was behind what I was expressing, and in this way helped me unlock some barriers I was putting to myself. She has done so in a supportive manner. I would have not achieved so much if it was not for her help and her support."
Gaëtane, Project Manager
(online client)
Ready to start your journey?
Group courses
"The course is a great life "health check" – it challenged me to stop and reflect on what is important to me, what my core values are and what I want to achieve in the next 12 months. The group setting worked really well as we were able to learn from each other and inspire each other. Given the current context this couldn't have come at a better time."
Get Moving to Get Unstuck attendee, June 2020
"This course provided great thought provoking topics. A quick way to kick start thought process on how to proceed with your career/life."
Get Moving to Get Unstuck attendee, June 2020
"6 months on from taking the 'Get Moving to Get Unstuck' course, I'm delighted to find myself in a role that now fully utilises my leadership, coaching and mentoring skills. For the past 3 years I had been feeling unfulfilled in my work and was stuck in a position that provided very little job satisfaction, despite working for a world-class employer. I decided it was time to take back control of my career and made a conscious decision to get unstuck.
Heather's course offered me the opportunity to reflect on my key strengths and core values through a series of assignments that I would tackle during my daily walk. The course acted as the catalyst for me to proactively seek out both internal and external job opportunities that would ultimately provide the sense of fulfilment that I'd been missing for so long.
I'm now 3 months into my new role as Regional Director for UK & Ireland for a large American software company and I'm incredibly grateful for Heather's help in coaching me to take positive steps to get my career back on track. I'd highly recommend this course to anyone who is feeling frustrated and stuck in their current role."
Get Moving to Get Unstuck attendee, May 2020
"This course helped me to refocus my thoughts with regards my personal life and career. Was feeling very stuck in both areas.
This course is very thought provoking. It makes you reflect on yourself, which is probably something we don't do enough. I find I normally put other people before myself.
The more time that you can allow for each daily task the more beneficial you will find the course. Heather made the group sessions very enjoyable and everyone was willing to share, although there was no pressure to share, if you didn't want to. It was also good to hear the other participants points of view and see that I wasn't the only one struggling in certain areas."
Samantha, Get Moving to Get Unstuck attendee, June 2020
"The course flowed well with a video and written instructions to get you set up for your thoughtful walk, the written exercise then dug deeper and the Q&A really helped with any insights and queries. Every day had a topic that flowed from the day before and the last day brought it all together in a very useful table.
Knowing the reasons behind the reactions always helps and this course allows you to not only dig deep but move forward".
Get Moving to Get Unstuck attendee, May 2020