I discovered my passion for helping people achieve their potential during my 20-year IT career at Mars, Inc. Managing multi-national teams, with a focus on each individual's personal development, was hugely rewarding and ignited my passion for coaching.  Experiencing coaching myself helped me to make some big decisions about my career and ultimately led me to follow my strengths and start this business!
I am a qualified coach, with 400+ hours of coaching experience, covering areas such as career planning, self-confidence at work, health & fitness and work-life balance.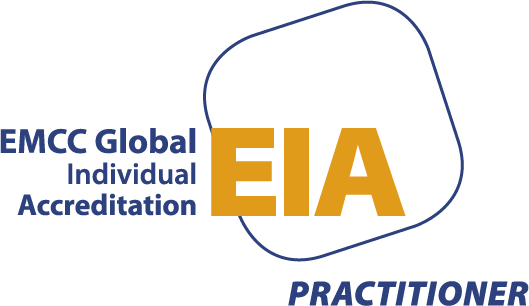 I am an EMCC (European Mentoring & Coaching Council) Accredited Coach, at Practitioner level. What does this mean? To become accredited, a coach needs to demonstrate to this professional body that: they have the required hours of coaching experience; they continually work on their own professional development to ensure they are bringing the best tools and techniques to their clients; they regularly reflect on their coaching practice with a qualified supervisor; and they understand and apply the EMCC Global Code of Ethics in their work.
I would describe myself as supportive, understanding, perceptive and positive. My clients tell me that I build trust quickly and help them see things differently, without judgement. Take a look at some of the feedback.
In my free time I love to be outdoors and getting close to nature, especially walking or riding my bike. I am based in Wokingham.
I'd love to get to know you.